History of Ministry of Interior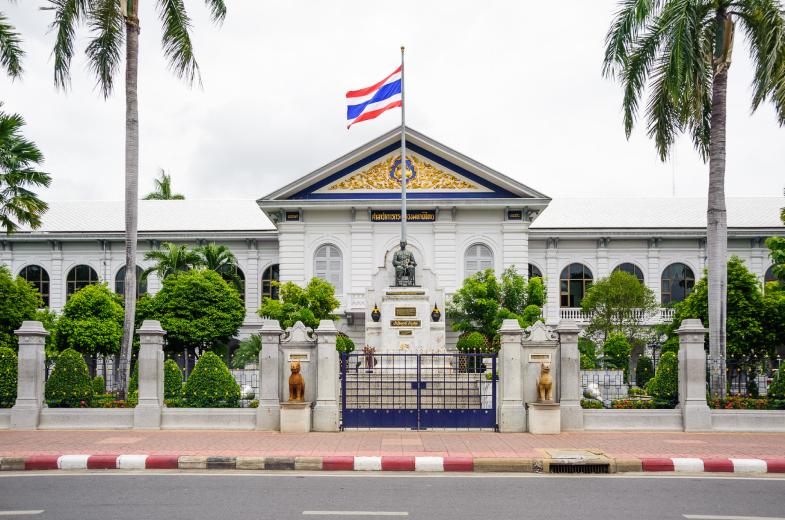 The job description of the Ministry of Interior has evidently appeared in the history of Thailand's administration since Sukhothai was the first kingdom, around 1257 to the Ayutthaya period, where civil administration had been organised in the form of "Jatusadom (The Four Columns)" (Mueang, Wang, Klang, Na). Krom Mueang was responsible for local governing, maintaining peace, and administering civilians until the reign of Somdej Phra Borommatrailokkanat around 1463 that set the Department of Interior to oversee civil administration passed down to the early Rattanakosin era.
It could be said that the establishment of Ministry of Interior in 1892, was the first time gathering interior works into one place explicitly. Krom Phraya Damrong Rajanupab described when he was the Minister of Interior that working procedures and regulations had been lack of distinctness. The tasks overlapped with other agencies as well as the ourtdated process of operation. His Majesty Chulalongkorn assigned Krom Phraya Damrong Rajanupab to revive all aspects in the Ministry of Interior.
Krom Phraya Damrong Rajanupab had improved various features such as amending the regulation of working, removing the practice that officials had to work at the house of minister, cancelling the tradition that the ministers kept the seal at home, identifying the rule of inspection at the provinces, setting up city hall in each province. Especially, he had initiated the working concept for the Ministry of Interior to focus on making the country stay well in peace by upholding the country not only during the war but also in the normal situation. Moreover, he had proceeded to integrate as well as set up various originally was distributed to 3 ministries, to direct to the Ministry of Interior in order to meet the royal intention of King Chulalongkorn.
However, in general, organising, procedure and personnel must be adjusted to the contemporary social trend, both domestically and globally. The focus is mainly at people and national interest. A variety of responsibilities must be clearly defined to avoid confusion from service providers and recipients. Fast and effective are the key of service. From now on, the future will be systemically paved by policy and planning. Practitioners and personnel in all levels in Ministry of Interior are developed for quality, attitude, and behaviour to be a new generation aimed at working for public.